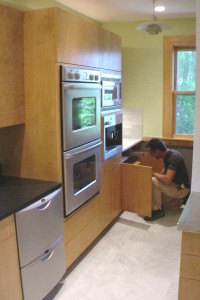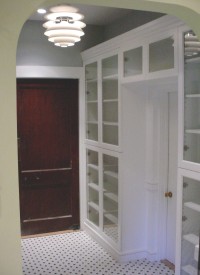 The nicest kitchen in all Melrose These clients collect decorative artifacts from the 1950's. They wanted a kitchen in the Modernist style, which, since we love Modern Art, we were happy to provide.
---
---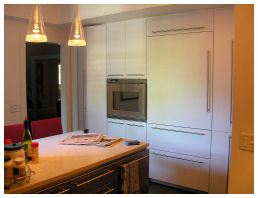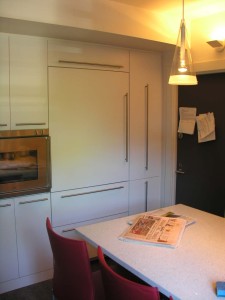 Here's a cozy little kitchen we squeezed into a small space in the Back Bay. It's very contemporary with stainless steel and fire engine red formica. See the blackboard column for shopping lists and phone numbers? We were even able to fit in a breakfast island!
---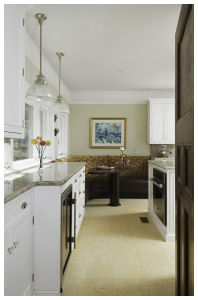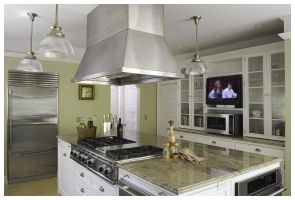 With the help of Jon Andersen Design and Metropolitan Cabinets, we made this Brookline Kitchen-bright, efficient and airy. There was quite a bit of structural work involved, which involved removing a load bearing wall, but that didn't scare us, we had a structural engineer make a drawing of what needed to be done.
---