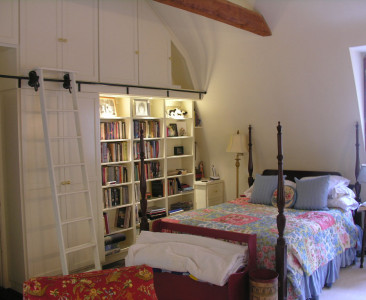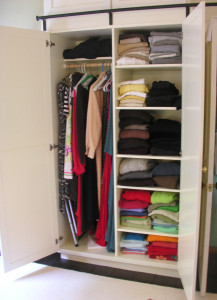 Here's a  client's Master Bedroom in Manchester by the Sea. We quadrupled the storage by fitting in custom closets and cabinets along one entire wall.  It's a 12 ft ceiling, so the library ladder comes in handy.
---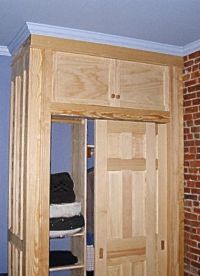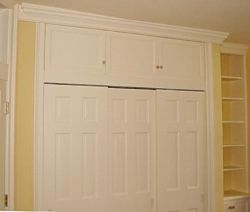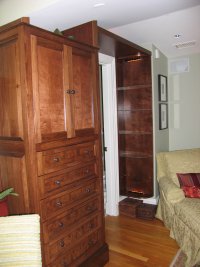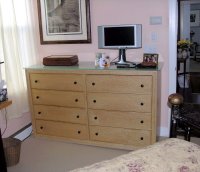 ---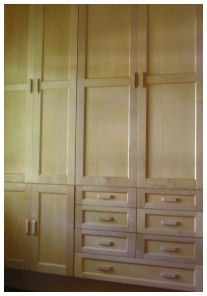 These Brookline owners had us replace their paint grade,badly fitted closet cabinetry with birds eye maple. We changed the layout to make them more efficent, and since no one could find any hardware that worked, we designed and made matching maple pulls.
---

An unusual dresser in curly maple we copied from a photo supplied by the client. We can usually duplicate anything.
---