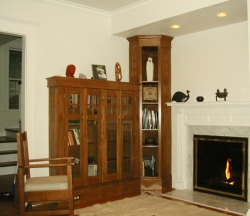 Gustav Stickley designed furniture during the Arts and Crafts Period of the 30′s. Since this house had Arts and Crafts details, we made a Stickley knock-off in white oak.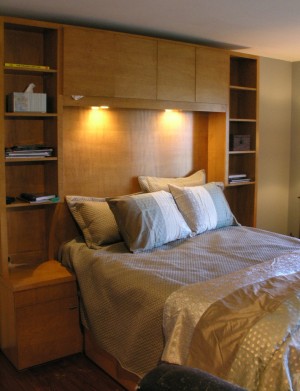 Once again, a client's needs analyzed, a Design created and realized.
---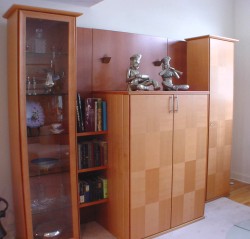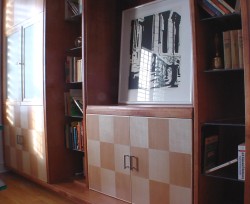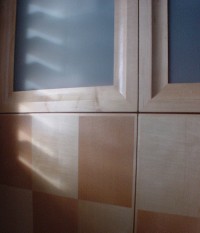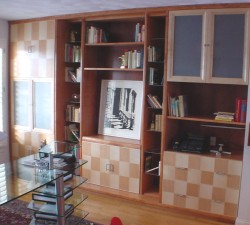 The top left is where we started for this custom office in RI. Made in Italy 20 years ago by an extinct company, we had some trouble matching the checkerboard veneer, but I was able to get close with beech and maple veneers.
---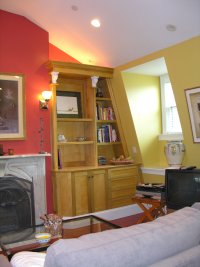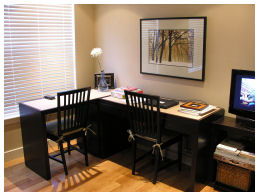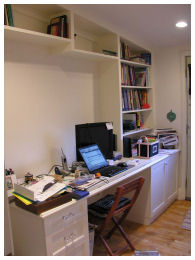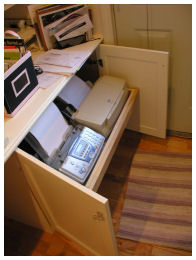 ---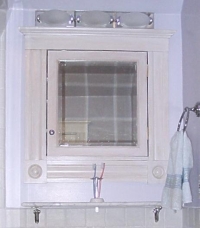 ---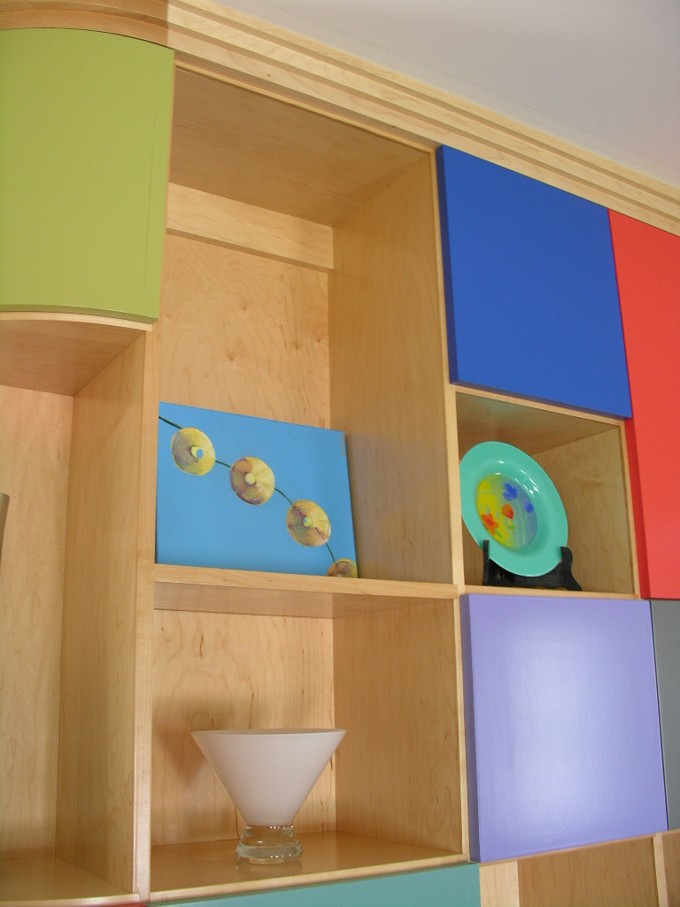 Sometimes clients like to have fun with color. We provide the color samples, and let them go for it!!!
---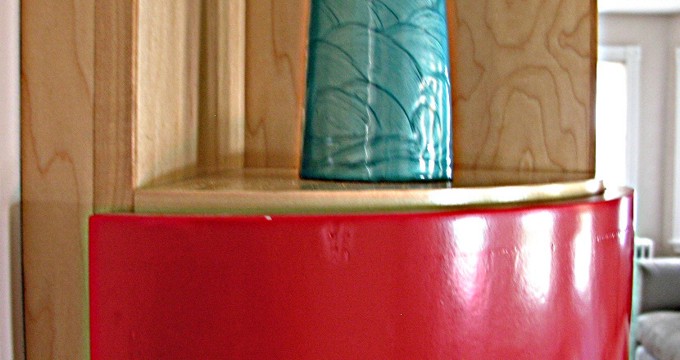 Curved doors are quite complicated, but we are up to it.
---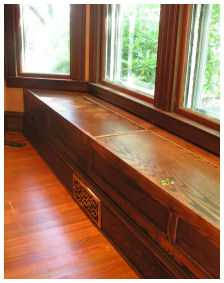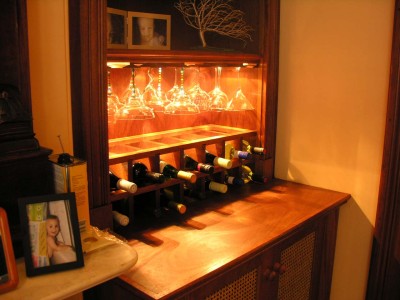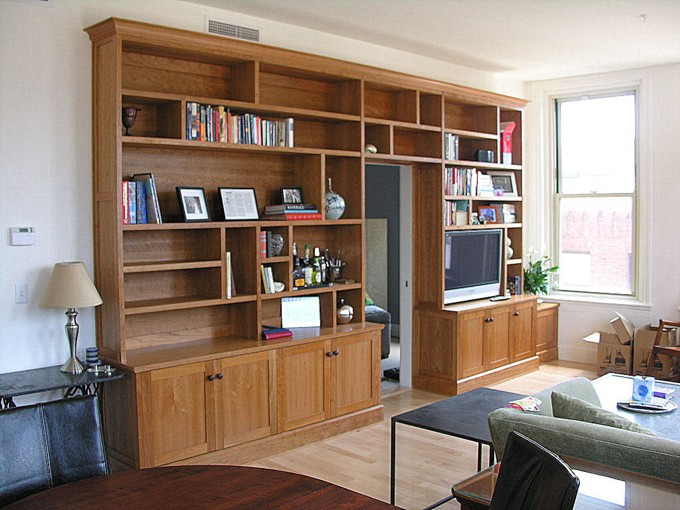 ---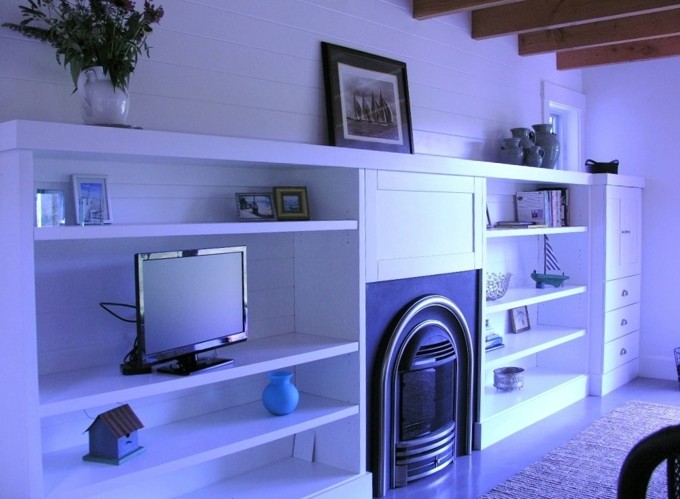 ---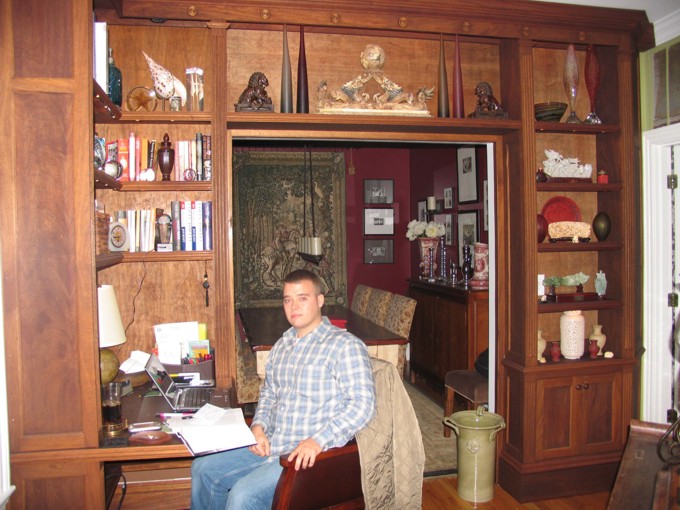 ---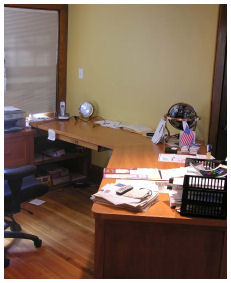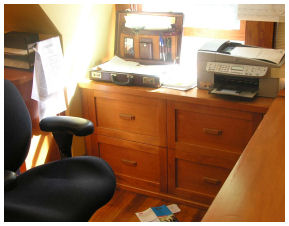 Douglas Fir is often overlooked as a cabinet material, since it's usually used as flooring.  We like its rich color and straight grain. This is an attractive work area.
---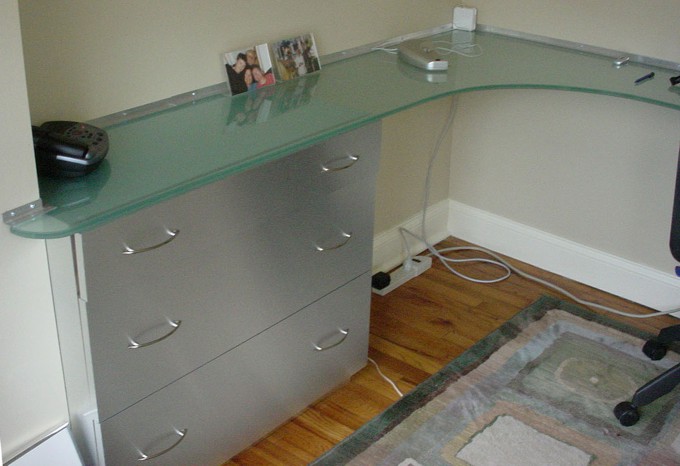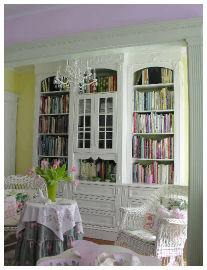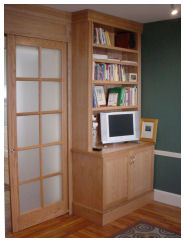 ---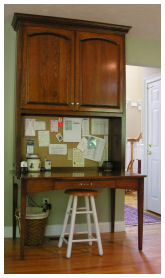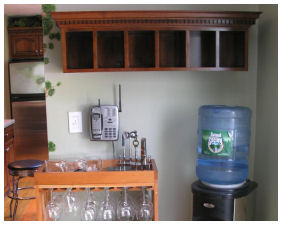 We built this cherry desk for a client in Hanover. Notice the arched  raised panels, which we copied from her kitchen cabinets. we even built some cubbies for her many sets of keys over the water cooler.