Our bookcases are perennial favorites. We can adapt these units to almost any situation. But that's what Custom carpentry is all about, making your unit work for your space exactly the way you want it to.
---

---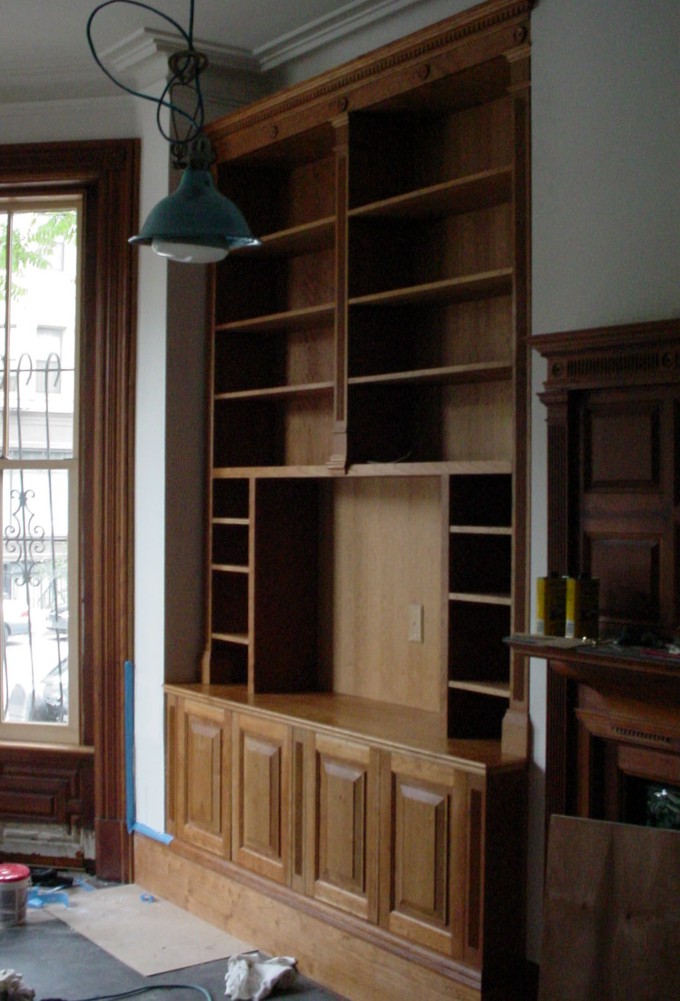 This gorgeous room, in the South End of Boston, is graced with some beautifully proportioned Cherry door and window trim and a paneled mantel.
---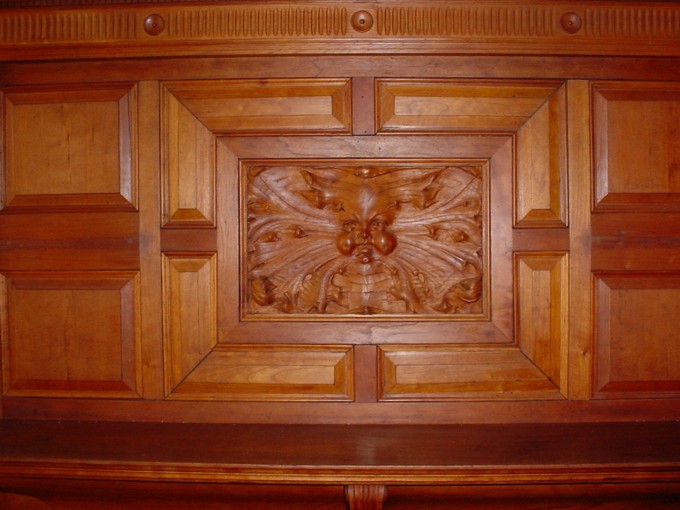 Over each of the doors and on the mantel surround is an actual carving, executed with great taste.
---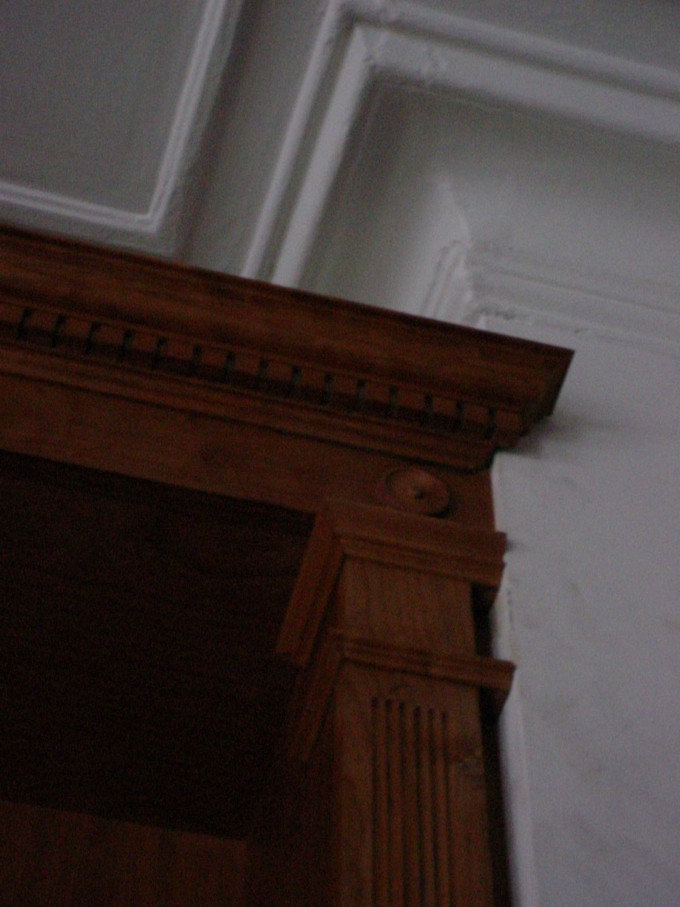 We designed the bookcase to compliment the fireplace and the doors.
---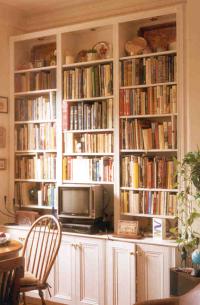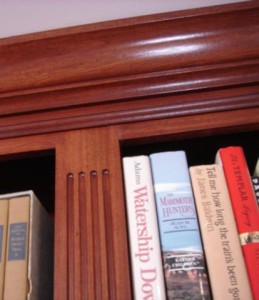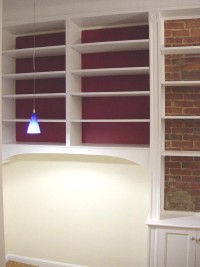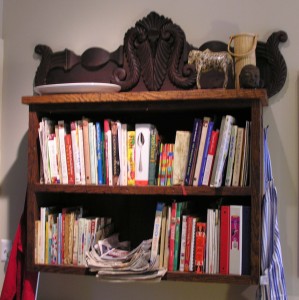 Bookcases are a wonderful addition to a living room or bedroom, and there are all kinds of ways to decorate them. I love books so much myself, that I am no longer allowed to visit used bookstores. The nicest way I have found to finish a bookcase is with a crown molding at the top, elegant vertical trim, and some additional trim on the adjustable shelving and the countertop. We have many molding profiles available to choose from, and we have many samples, so you can see what they look like. All part of the service.
---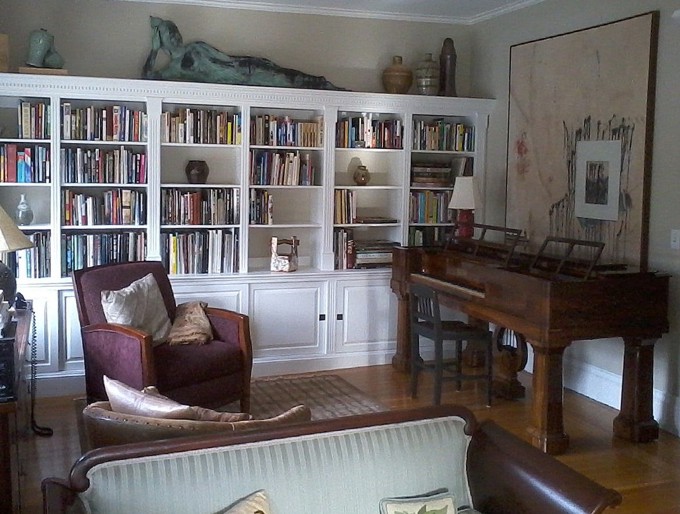 A meditative setting in the Fenway… music, dappled sun, books and an armchair.  What more could you ask for?
---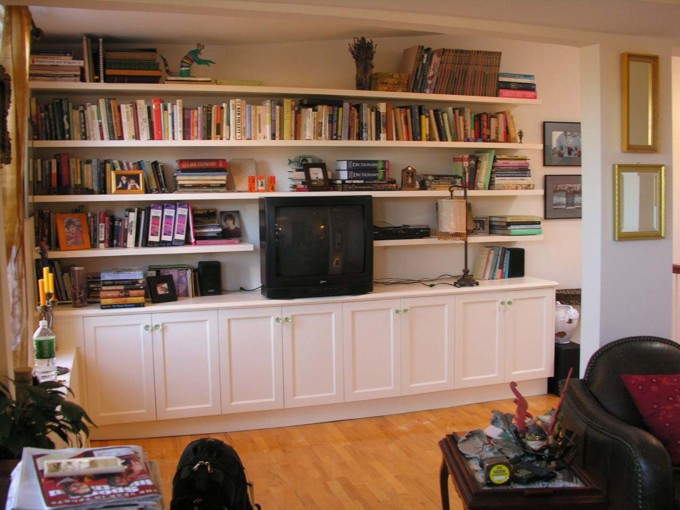 The shelving for this unit has no visible means of support. No, we don't employ  teams of Buddhists chanting 24/7 to levitate the shelves, but we do have a secret method for making them stay where we put them. we think it's a nice effect.
---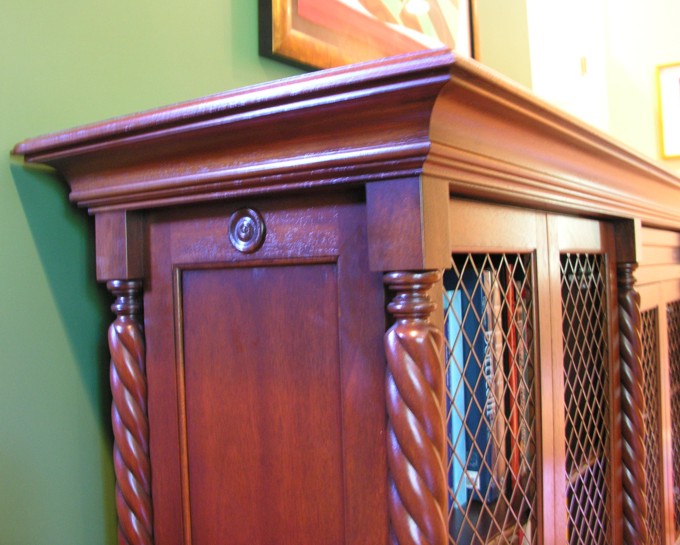 A lovely mahogany bookcase for artbooks with hand turned spiral columns on the corners we designed.